To get dual SID working inside C64 VICE emulator first download Cynthcart 2.0 release from the github repository.
Then you need to Enable Stereo SID inside Setting -> SID Settings... and set the address to $DF00.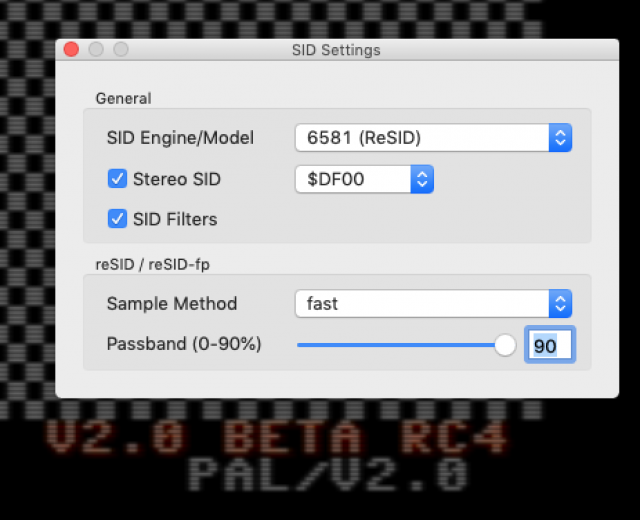 After that inside VICE select File -> Smart attach Disk/Tape... and load the cynthcart2.0.prg. It should autostart.

You are good to go. Play sounds with QWERTY keys. RETURN key will show you help.
Check the PDF manual for a complete overview of the functionality.
Category