Click on this link or the banner below to go to my Tindie store.
Currently for sale there are USB Hub 2.1 and 32MB SDRAM module. IO Board is not in stock. I only have 1 left without a fan.

The items below are not listed in Tindie store:
Contact me directly (marek at ezcontents.org) if you are interested in buying any of the items mentioned below.
I still have a couple of revision 1 Atari 800XL boards left. They need 3 small wires under the board to work properly.
The price is 30 euros (excluding shipping costs).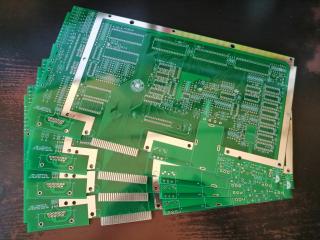 I can also 3D print this MiSTer case (for IO Board 5.6, USB Hub 2.1, SDRAM XS).
Price is 30 euro (excluding shipping costs). The color is depending of the filaments that I currently have. E-mail me for more details.
Also see this blog post that describes how to assemble it.