When the base of the frame is built we can continue to finish up the Y-axis.
We will need the following parts to make the Y-axis complete:
NEMA 17 HR 0.9 degrees per step 4.0 kg/cm stepper motor. Part number: 42BYGHM809.
20 teeth GT2 gear pulley
1 meter GT2 timing belt
5x M3 x 12 mm screws
4x M3 washers
2x M3 nuts
Start with attaching the stepper motor to the Y-MOTOR part on the back of the frame. Also attach the GT2 gear pulley to the shaft of the motor. We will still need to adjust the pulley so don't fasten it yet.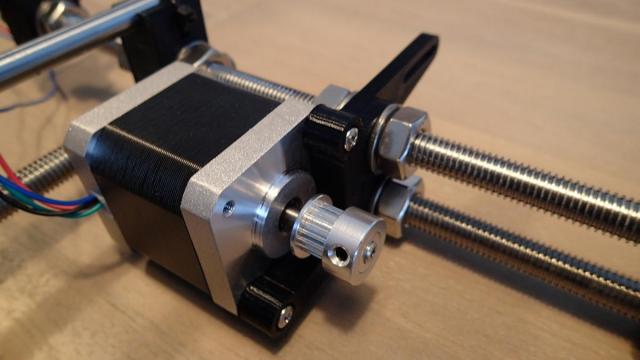 Now connect the Y-BELT-HOLDER to the bed platform. Use M3 x 12 mm screws with washers and nuts.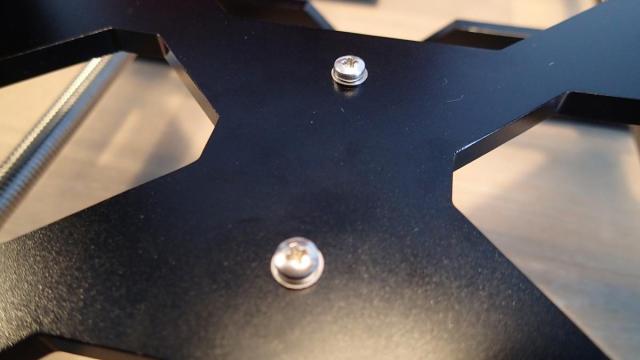 This how it looks when connected.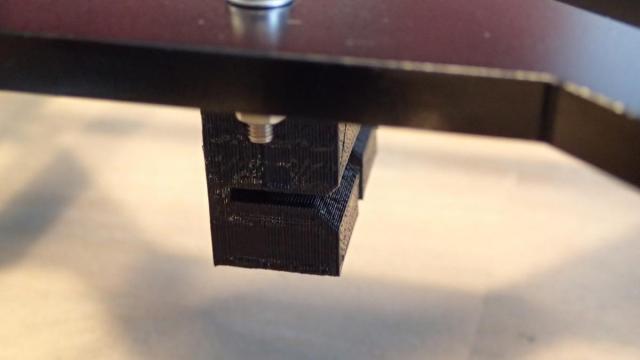 The Y-axis will be moved using the GT2 timing belt.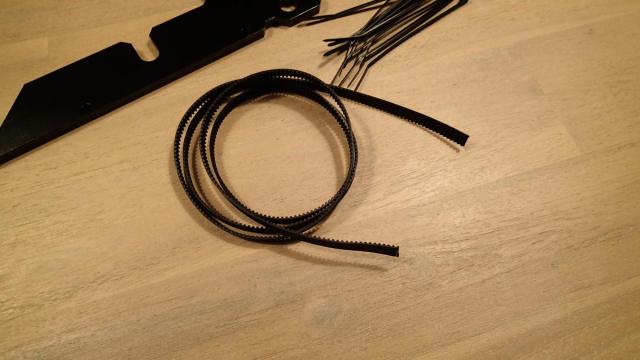 Now attach the GT2 belt and wrap it around the GT2 pulley.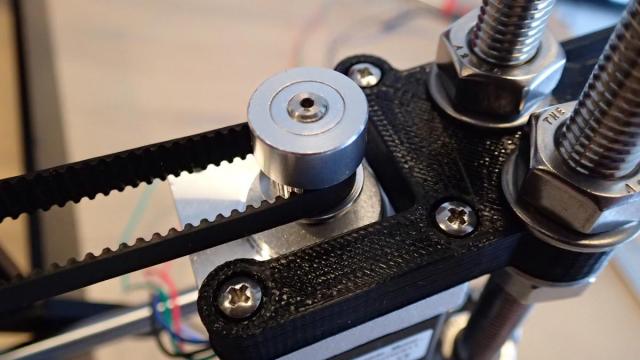 And the Y-idler.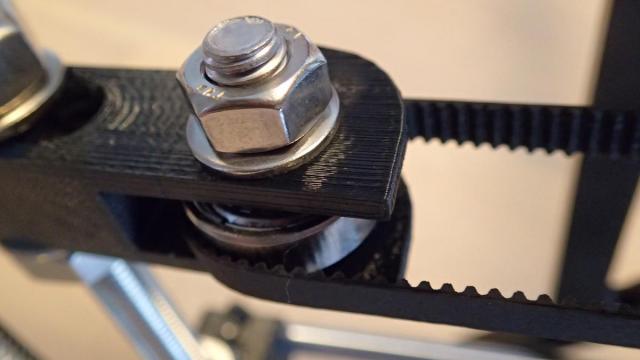 Complete the loop with the attachment of the belt to the Y-BELT-HOLDER part with the cable ties. You can later adjust the tension of the belt with the M4 screw on the Y-idler.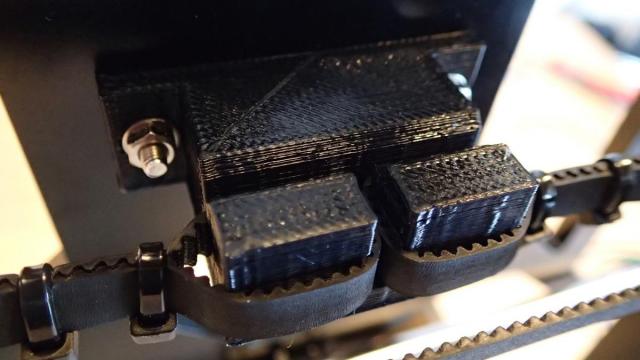 In the next part we will focus on the support of the 6 mm aluminum frame and the attachment of the Bowden extruder stepper motor.
Category