The stepper motors are constantly pulling current. Without any cooling the chip that is on the stepper driver module would burn very quickly. Adding small heatsinks on top of the chip is of course the first step, but we can go a bit further.
To have an idea on how hot the heatsinks are during the 3D printing operation, I measured the temperature with an infrared thermometer. To my surprise the temperature was above 70 ℃. All that time I did not have any additional mechanical cooling, but I thought that it would be a good idea to add some.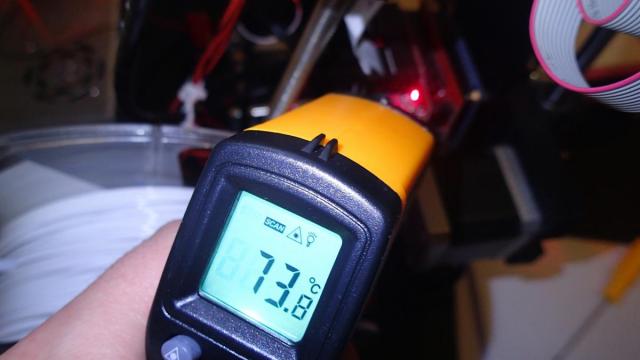 I started to look for some designs on Thingiverse website and for sure there are many options. I wanted to have a simple and lightweight solution and I found this design. It was made for RAMPS board and it supported 40mm fan. I did have a fan with these dimensions so I decided to print the design. Two pieces were needed.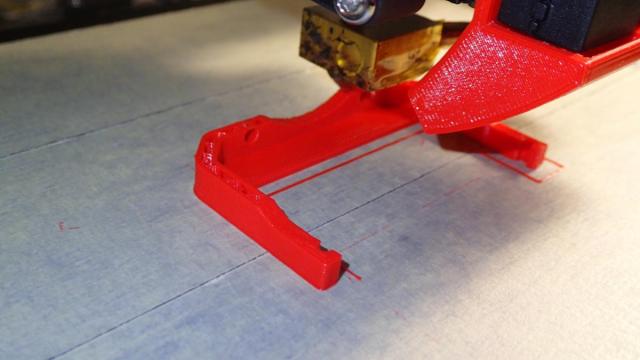 After printing them, I have collected additional items needed to assemble the cooling element. These were the 40 mm fan, 4x M3 x 16 mm screws with nuts. In order to make the connector I also added 2 pin connector terminals and a one jumper wire cable housing.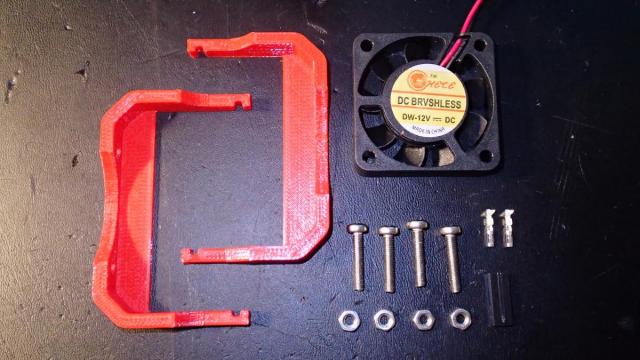 Assembling was easy and this was the result.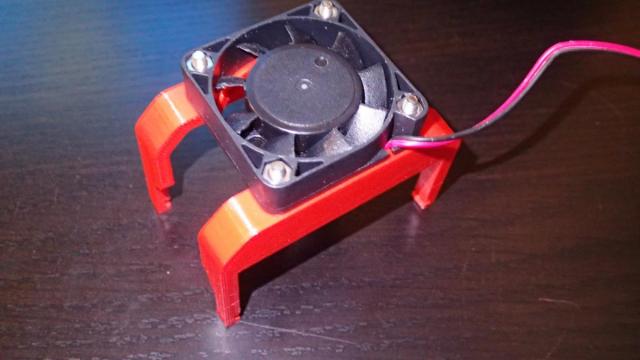 It was time to mount it on the RAMPS board. First I needed to lift the Z-axis, as the stepper motor was in the way. But it was a perfect fit.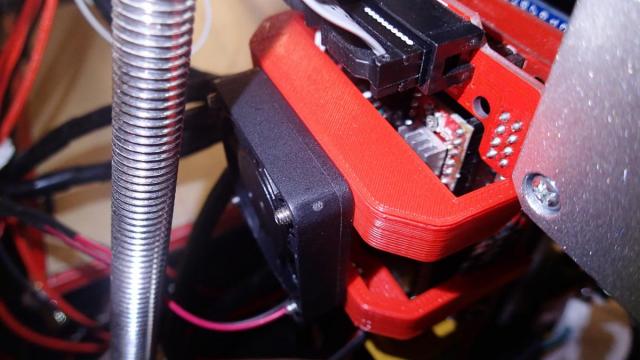 I have also made a split cable from the hotend cooling fan to this fan. It is not optimal, but the RRD fan extender has only 2 outputs. There are better fan extenders out there that can support up to 4 fans. Like this nice project.
After I have connected the fan, the temperature of the heatsinks dropped to below 30 ℃. I was happy with the result.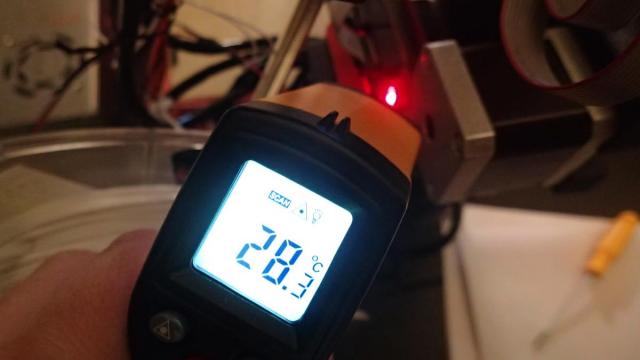 Category