T-modling gives the arcade cabinet that nice finish on the edges. I have chosen bright red that match the joysticks.
After finishing with the t-molding slot, which is covered in part 3 of this blog series, it was time to apply the t-molding on the edges of the side panels. Simply press the t-molding inside the 2 mm slot and secure it with a rubber hammer.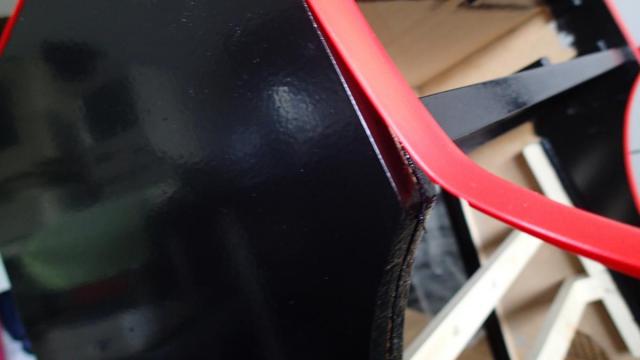 On the corders use scissors to cut out a small piece of the part that slices into the slot.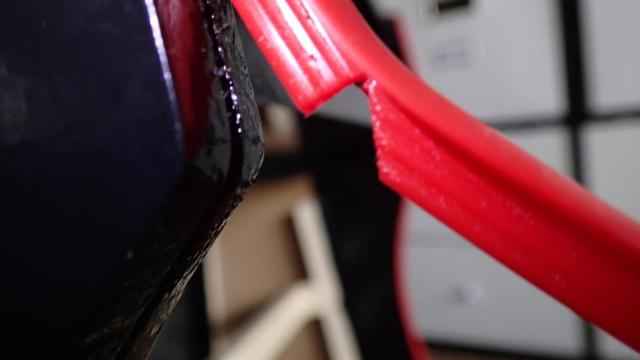 The t-molding will bend nicely around the corners.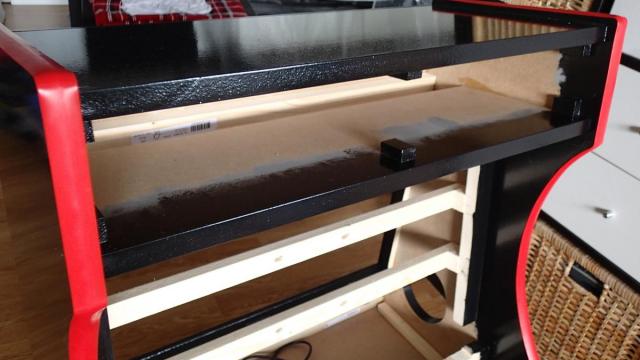 After finishing up the sides I had some t-molding strip left (I have ordered a total of 3 meters), so I have decided to add some to the control panel section in the front.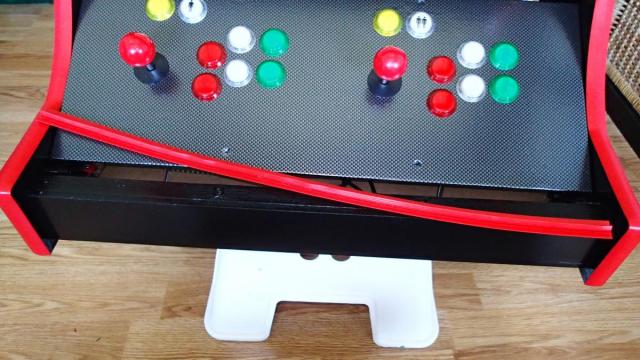 I have nailed it gently with a hammer to the supporting bar.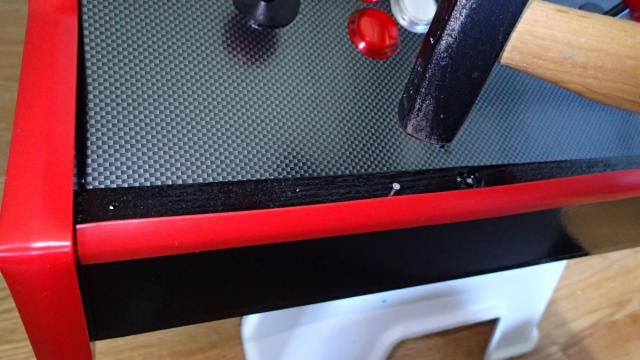 This is how it looked after the attachment of the control panel.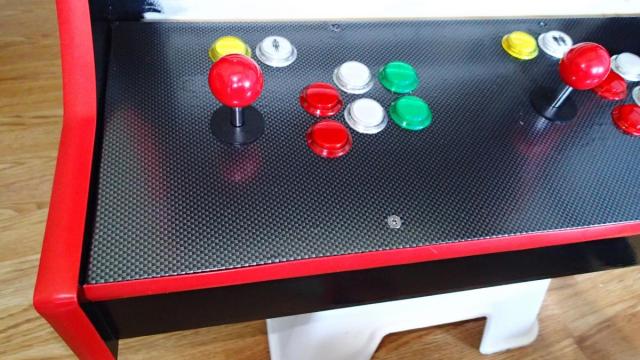 Category